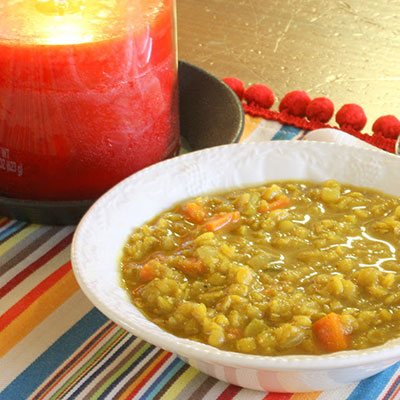 I'll spare you of all the gory details, but I have been experiencing a health crisis lately. To say that this issue got my attention would be an understatement at the very least. There is no more denying it, I have to make some serious changes and the first one is with my diet.
Like most die hard foodies, deep down I have known for sometime that I needed to make some alterations to my lifestyle. I kept telling myself that I would get started right after the new year, or after my birthday, or our anniversary, or after that big contest I wanted to enter, but my body got tired of waiting and took control.
I also need to start listening to the signals my body gives off. No more Googling and searching for the answer that I want to see. No siree, from now on, for the rest of my life, I'm afraid that I will be running to the doctor for the smallest ache or pain. I used to make fun of people like that, but now I am one of them, for I see that they are the smart ones after all.
My new normal started just over three weeks ago. Since then I have done my best to eliminate most animal fat and protein from my diet (can you imagine?). This dessert lover has actually stopped eating refined sugar and am very careful about how much fruit and honey I consume. It's a new day I tell you.
I am also very guarded about the amount of gluten that I eat. If you know me personally, you know how drastic this is, because I love me some bread. Oh sure, I've stumbled a time or two. Thanksgiving was a real challenge, so I allowed myself a few bites of forbidden fruit, and got right back on that horse. The 15 pounds that I have lost is my reward.
I promise that I won't go all Gwyneth Paltrow on you here, but in addition to my usual recipes, I am going to start posting some healthy recipes that I think are worthy. Oh yeah, there will still be recipes with cheese, beef, sugar and flour, but there will also be lots of farro, quinoa, tofu and leafy greens.
One of my favorite new recipes is not only tasty, but it is perfect for our cold late fall nights. Inexpensive, hearty and satisfying, curried red lentil soup, has a lot of flavor and is a great way to finish off those vegetable odds and ends rolling around in your fridge from your Thanksgiving dinner. So I hope you'll enjoy, and most importantly, take care of yourself.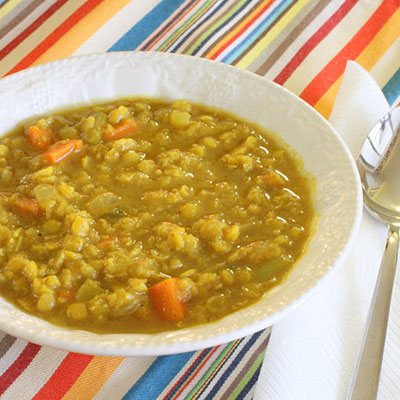 Curried Red Lentil Soup
2 tablespoons light olive or vegetable oil
1 medium size yellow onion, chopped
1 large carrot, chopped
1 large celery stalk, chopped
1/2 teaspoon cumin seed
1 cup dried red lentils
3 tablespoons curry powder
6 cups vegetable stock
1 – 15 ounce can garbanzo beans, drained and mashed or pureed in a food processor with a couple of tablespoons of reserved liquid from the can
1 tablespoon fresh cilantro, chopped
1 tablespoon fresh lemon juice
2 teaspoons grated fresh ginger root
1/8 teaspoon cayenne pepper (optional)
Salt and pepper to taste
Pour oil into the bottom of a large sauce pan that is set over medium high heat.
Once oil is shimmering and hot, add onion, carrot, celery and cumin seed. Cook, stirring frequently until vegetables are tender crisp. At this point add in the the lentils and curry powder, stirring to coat.
Add the vegetable stock and garbanzo beans; stir well. Bring to a boil, reduce heat to a simmer and cook for approximately 20 – 30 minutes or until lentils are tender.
Stir in the cilantro, lemon juice, ginger root, cayenne, salt and pepper. Cook for 2 minutes longer, stirring frequently.
Serve piping hot.
Serves 4 – 6.